Our Repair and Engineering Services
With a team of experienced service engineers and know-how in urgent ship repairs and troubleshooting accumulated over many years, Marine Enterprise manages on-site repairs, maintenance and inspection for marine and general purpose equipment. We are in particular specialized on SOx scrubber units and other environment related marine systems.
Global After-sales Service
Together with partners and subcontractors in Japan and through our ›› worldwide marine service network we render service tasks for shipping companies and equipment manufacturers, including the following:
1. Environmental vessel equipment inspection and troubleshooting
Inspection of exhaust gas cleaning system (SOx scrubber) control units and measuring devices
Gas and water sensor check and replacement
SOx srubber wastewater control unit checks and repairs
Inspection of water treatment units used for Exhaust Gas Recirculation systems (EGR)
Technical support during commissioning of newly installed systems
Piping renewal, rust removal works
Images of environmental system inspection and maintenance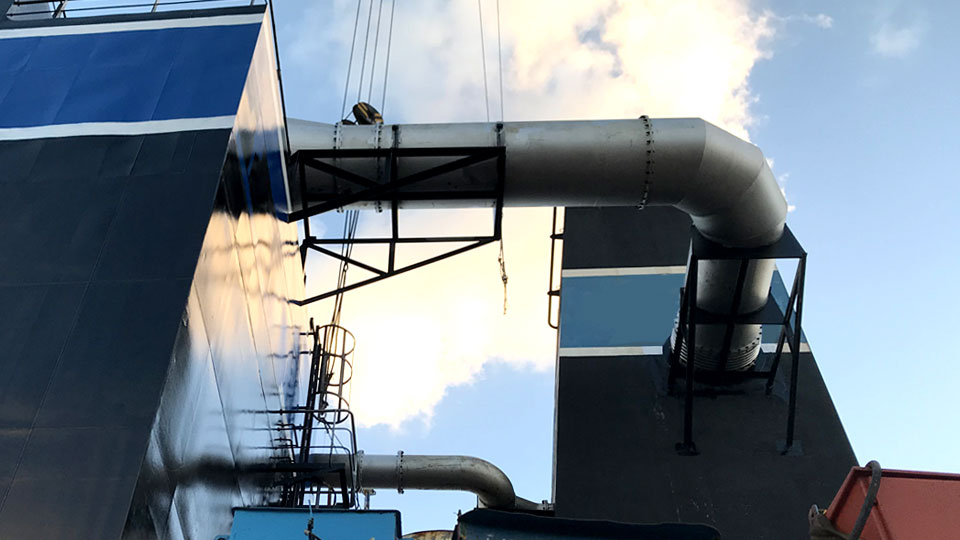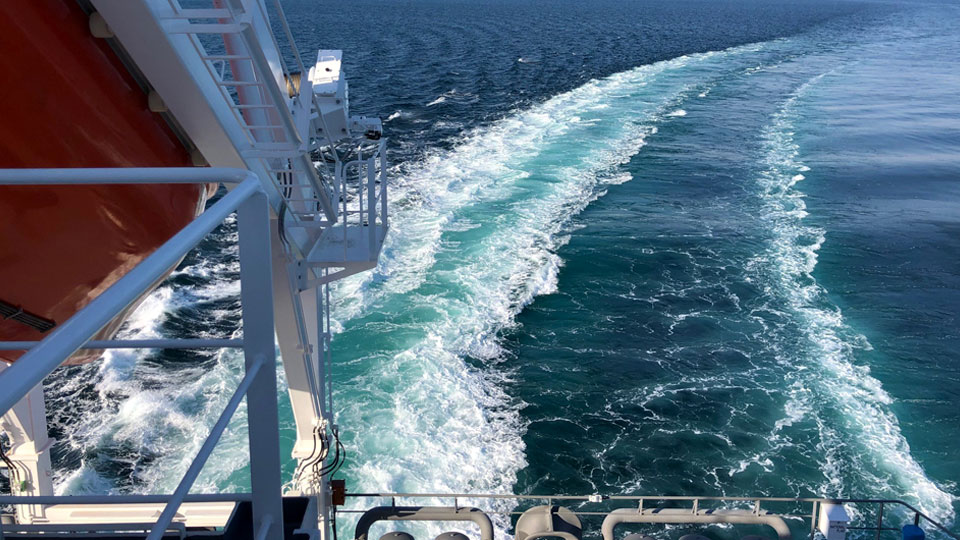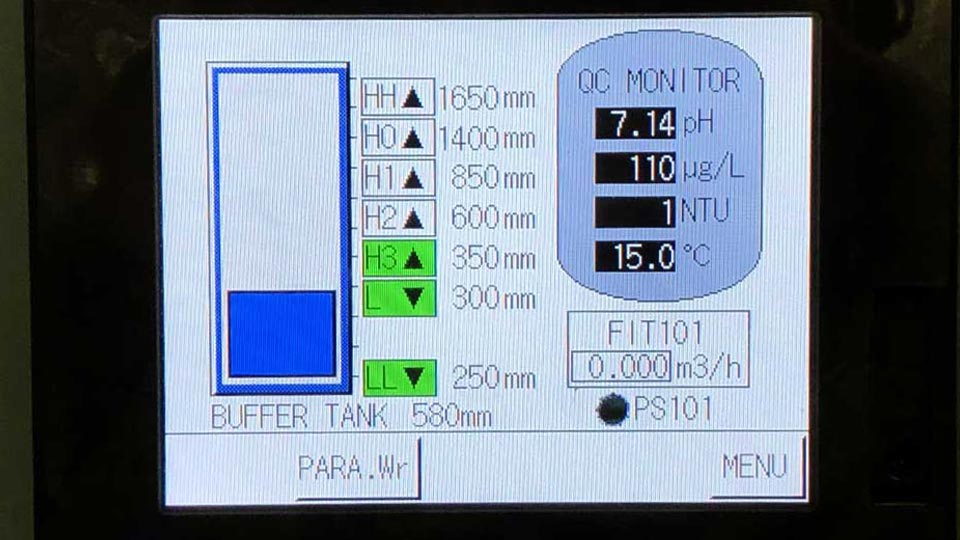 2. Servicing of ECDIS (Electronic chart display and information system)
Installation of new ECDIS systems
Signal transmission and wiring checks
Component replacement
Images of ECDIS servicing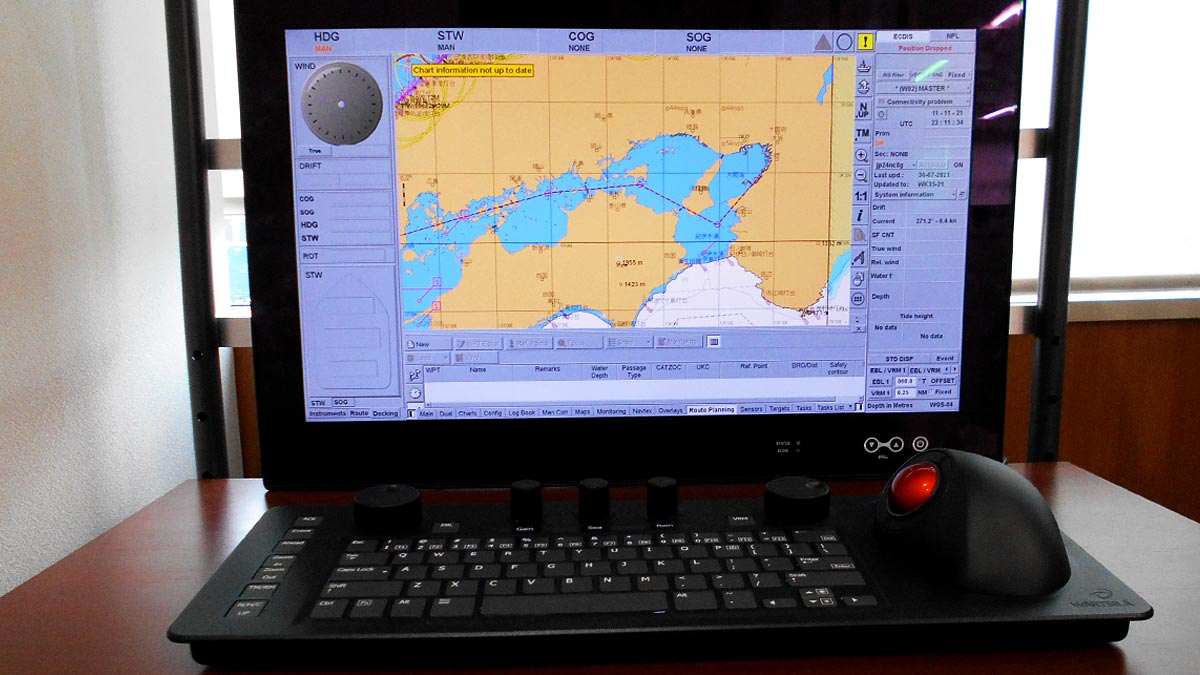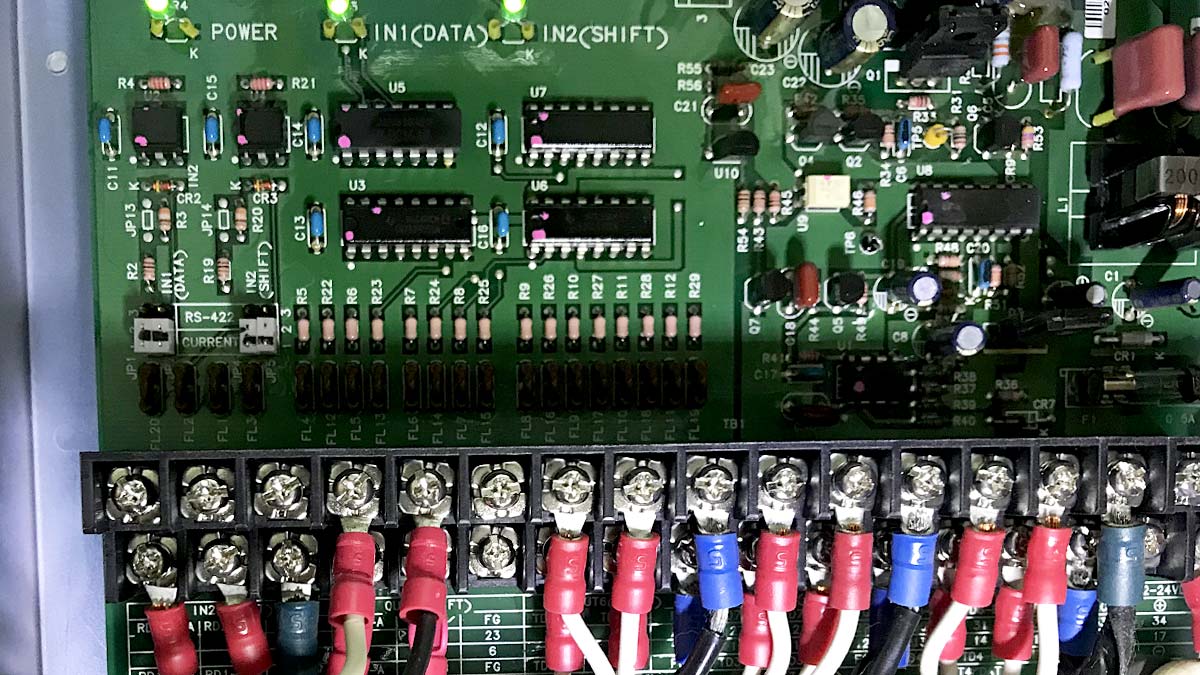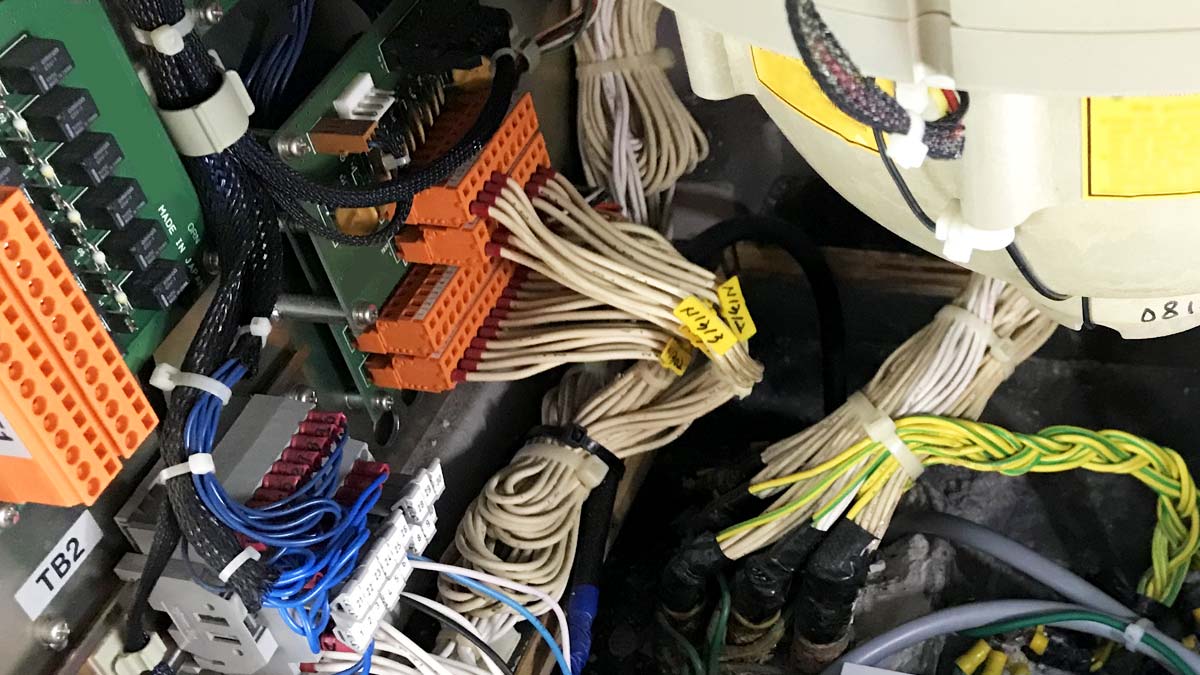 Agent for Manufacturers
As agent for various marine equipment manufacturers, Marine Enterprise supervises a ›› network of service stations in the major ports of the world. On behalf of the manufacturer we provide full after-sales service from the first estimate over preparation of the task on site and implementation to invoicing.
We are the Overseas General Service Agent for FUJI ELECTRIC, MANABE ZOKI and NISHISHIBA ELECTRIC.



Flow from a service request to its completion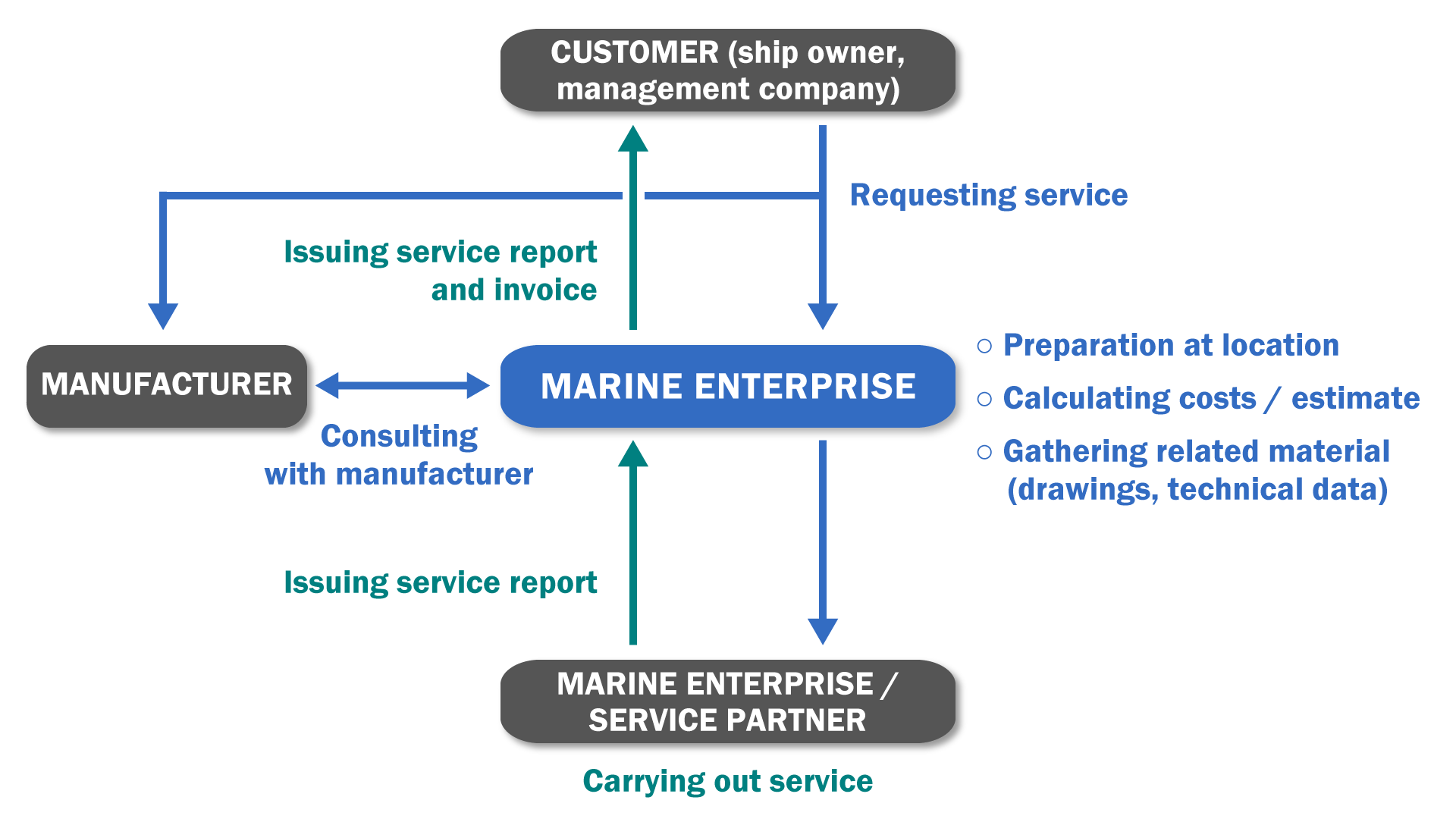 Equipment of Japanese manufacturers (examples)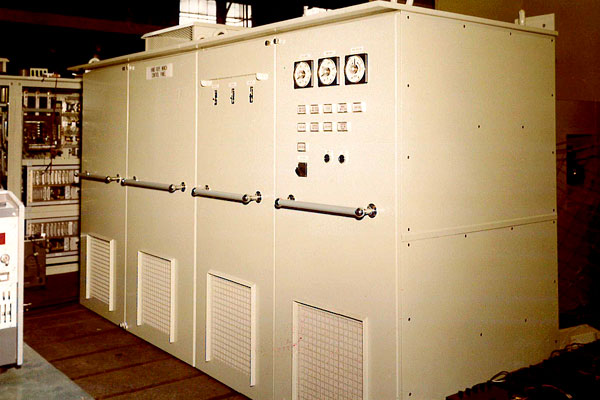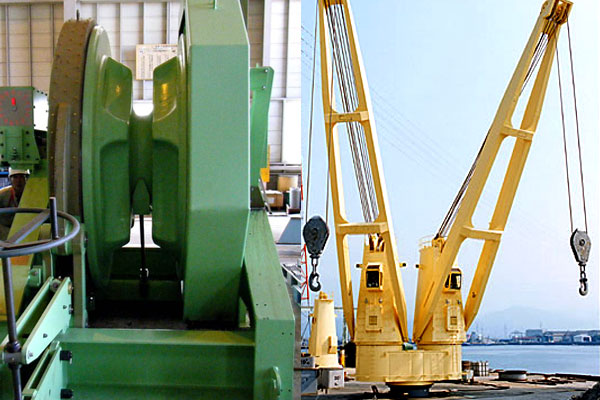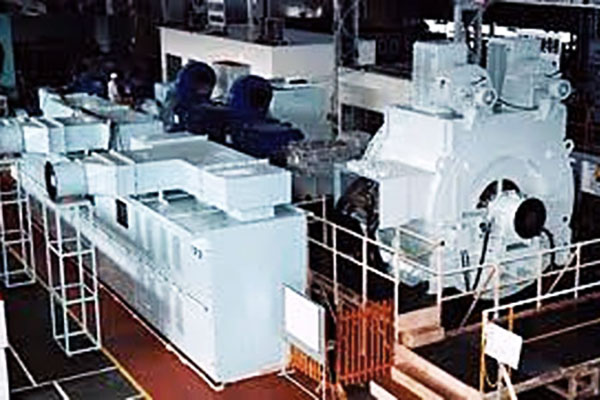 Links to manufacturer websites